Ww2 German Army Reenactor Lot A Frame + Ass. Pack + Dak Afrika Rucksack Straps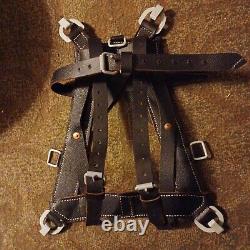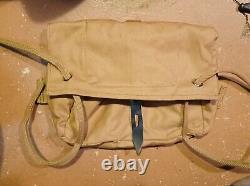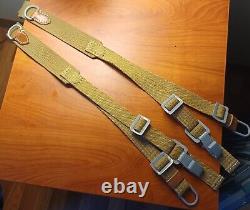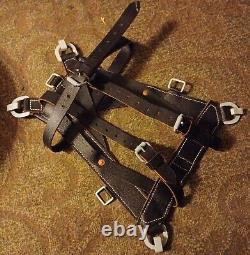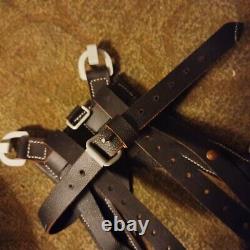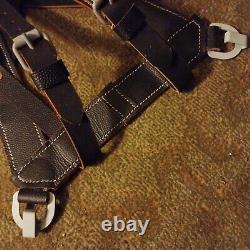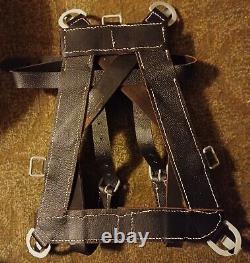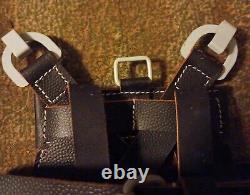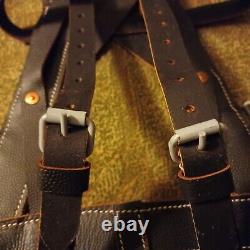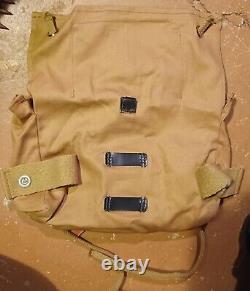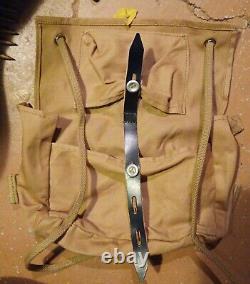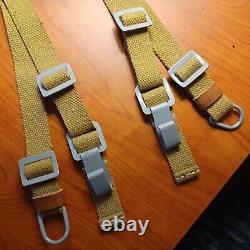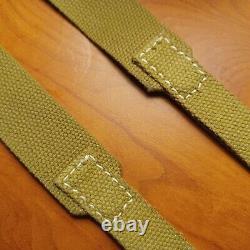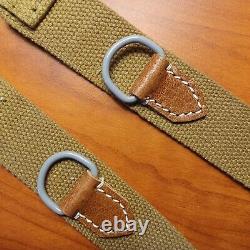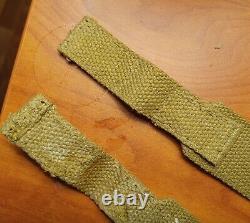 MINT German WW2 pebble-grained leather A-Frame + DAK straps & Ass. They were used as place holders on various displays. They have NEVER been outdoors, used or reenacted with. They were on original uniforms until originals were found. The A frame was an old ATF experimental made only that year.
I don't know if they still do, as I do not do any reenacting or have had any further business with that outfit. No items were fastened to it. Pack in khaki tan with black leather straps. NO soiling, stains and ZERO wear. DAK straps were for a project that I never completed.
They could be fitted to a rucksack or tornister, or reconfigured back into a Y strap. I also have the center rear yoke if desired, free. NO CHINA OR INDIA JUNK HERE.