1942 Ww2 Wwii German Army Officer Wehrmacht Kurhaus Coffee Tray Berndorf Alpacca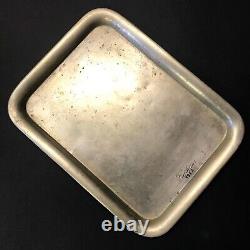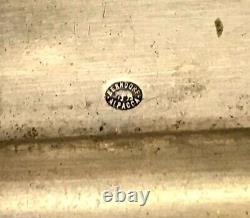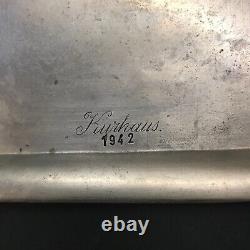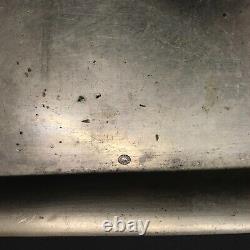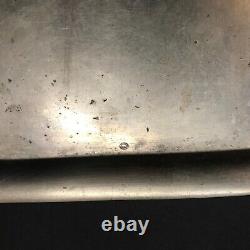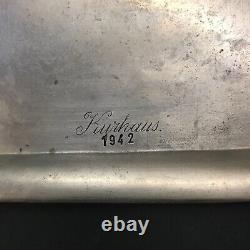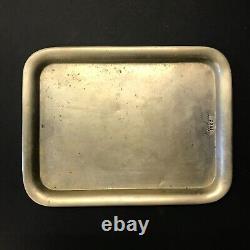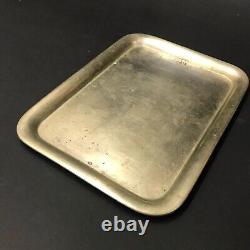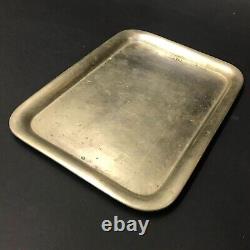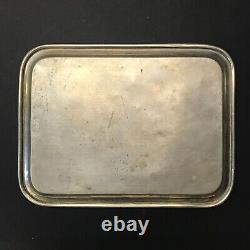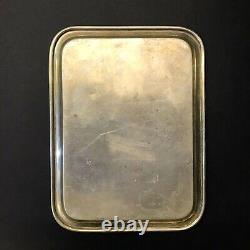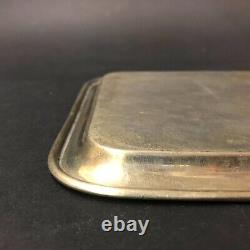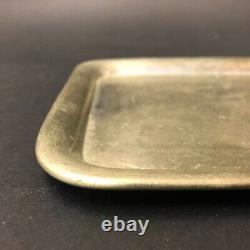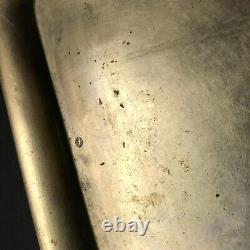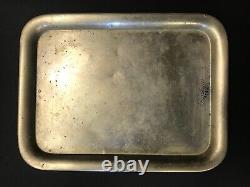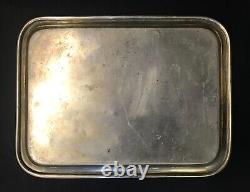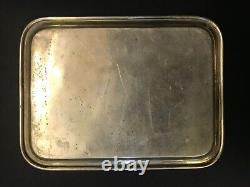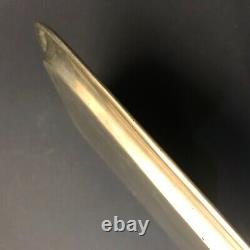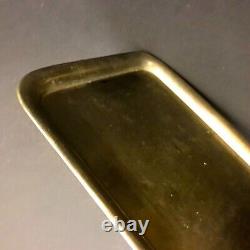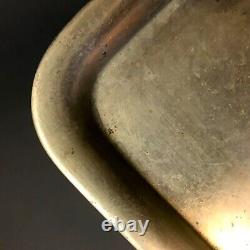 1942 WW2 WWII GERMAN ARMY, WEHRMACHT. MARKED "KURHAUS 1942" AND HAVE. "BERNDORF ALPACCA" SIGN WITH BEAR LOGO. AS YOU CAN SEE ON THE PICTURES. WAS FIND ON GERMAN ARMY BATTLEFIELD. POSITION IN "COURLAND POCKET", LATVIA. AFTER GERMANY CAPITULATION ON MAY 7 IN YEAR 1945.
(ALL, LIKE YOU SEE IN PICTURES). Original Third Reich ware produced by Berndorfer Metallwarenfabrik Arthur Krupp A. Silverware and Third Reich collectors know that the Berndorf company (the name means "bear village") made superb silverware for Adolf Hitler, Hermann Göring, Heinrich Himmler, hotels such as the Kaiserhof in Berlin, and Nazi paramilitary organizations like the SS, SA, Hitler Youth (HJ), etc. They also made silverware for institutions of the German Government, and branches of the Wehrmacht such as the Luftwaffe, Waffen-SS, Kriegsmarine, etc.
WHAT YOU SEE IN THOSE PICTURES. I HAVE SOME OTHERS INTERESTING ANTIQUE.
WILL BE SEND WITH VERY STRONG. I WILL BE GLAD ANSWER ALL YOUR QUESTIONS.