Vintage German Military Wehrmacht Army Jerry Can Wasser Water ABP WWII WW2 1942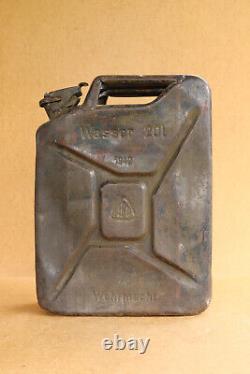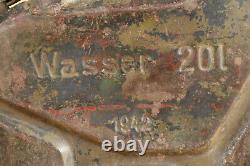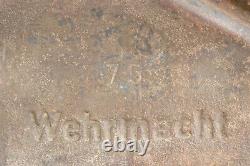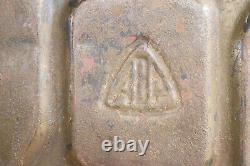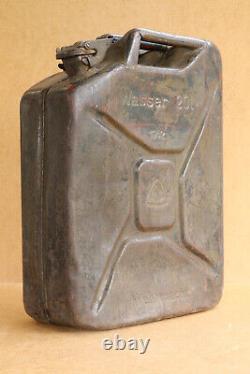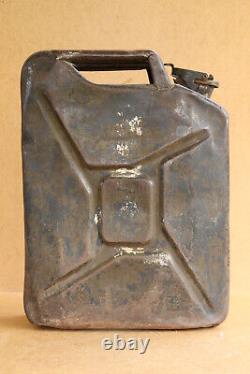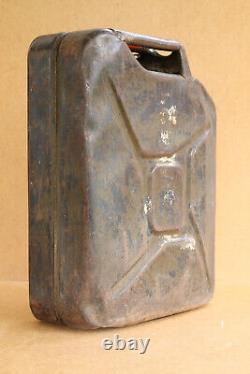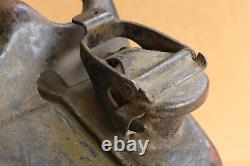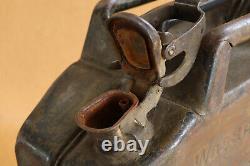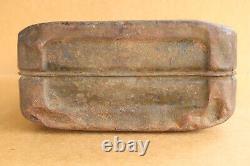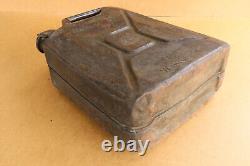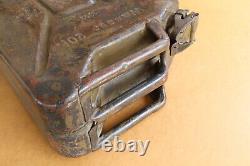 Ladies and Gentlemen, i present you this old vintage German Wasser/Water jerry can ABP from WW2. Leftover genuine military green paint and remains of white paint on the back side.
The water cans have been marked with white paint by the soldiers because they are same as the fuel cans. T has been found in Bulgaria, the country was a German ally at both world wars. The jerry can (Wehrmacht-Einheitskanister), as it was known in Germany, was first developed in 1937 by the Müller engineering in Schwelm to a design by their chief engineer Vinzenz Grünvogel. The Wehrmacht had specified that a soldier should be able to carry either two full containers or four empty ones, which is the reason the triple handles were fitted.
The rectangular shape made it stackable. By 1939 the German military had thousands of such cans stockpiled in anticipation of war. Collectible item, for movie industry or home decoration.. If you have a question about this item please contact me. (H x W x D): 46 x 33 x 14 cm (18 x 13 x 5.5 inches); Weight: 4.500 kg (9.9 lbs). Dear buyers, please visit my store to see my other listings. It can vary depending on holidays and which services is used. Dear customers, please do not open a case before this period.